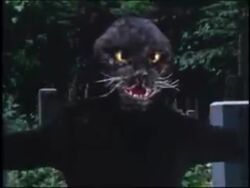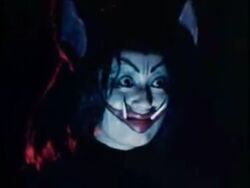 Bakeneko
(バケネコ,
Bakeneko
,
12
):Powers include morphing into a cat, a human disguise, a mouth flamethrower called the Cat Fire, launchable arms with sharp claws, and head detachment. He is also know as Shadow Robot Number 44. He was destroyed by
Kikaider 01
's Blast End.
Gallery 
Trivia
Ad blocker interference detected!
Wikia is a free-to-use site that makes money from advertising. We have a modified experience for viewers using ad blockers

Wikia is not accessible if you've made further modifications. Remove the custom ad blocker rule(s) and the page will load as expected.