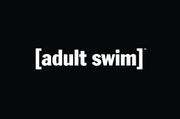 Adult Swim is a late night programming block on Cartoon Network which began airing in 2001.
The block caters to an older audience with shows that would otherwise be unsuitible for Catroon Network during daylight hours when families are watching.
Andriod Kikiader: The Animation was picked up by the block and aired in 2003.
Ad blocker interference detected!
Wikia is a free-to-use site that makes money from advertising. We have a modified experience for viewers using ad blockers

Wikia is not accessible if you've made further modifications. Remove the custom ad blocker rule(s) and the page will load as expected.